Hussey: England's attack of Rashid was scary
Hussey: Consistency of Morgan's hitting unbelievable
Eoin Morgan hit a world record 17 sixes en route to England's fastest World Cup century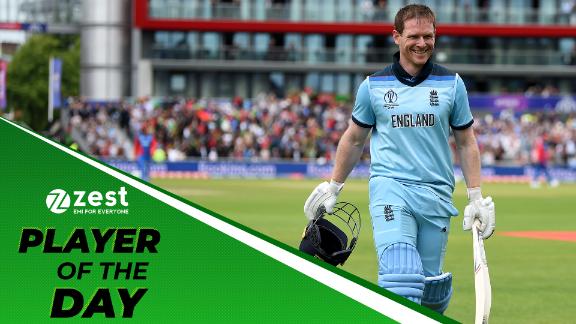 World Cup

World Cup
All 33 sixes in less than 200 seconds
Check out all 33 of England and Afghanistan's sixes from their record-breaking Cricket World Cup match at Old Trafford, including Eoin Morgan's 17.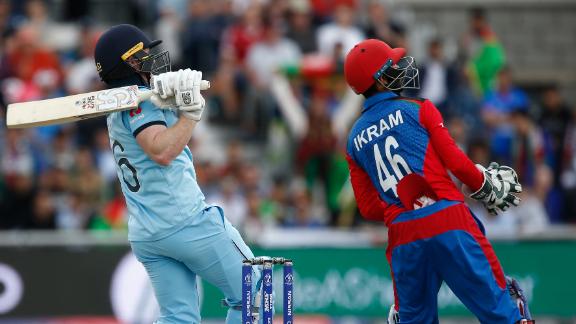 Archive: Grant Elliott earns hero status in 2015 semi
Grant Elliott scored the winning six to take New Zealand into the 2015 World Cup final after a thrilling semi-final against South Africa.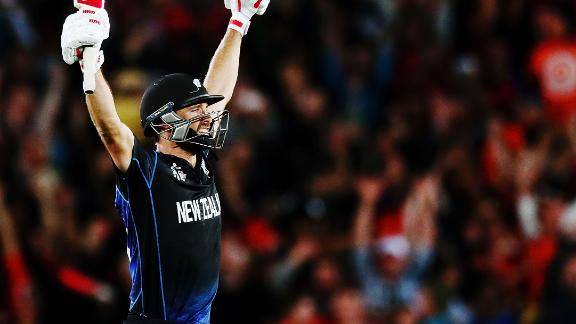 World Cup
De Kock and Boult on the 2015 semi-final
Four years on, South Africa and New Zealand are set to take each other on again in a high-profile clash at the World Cup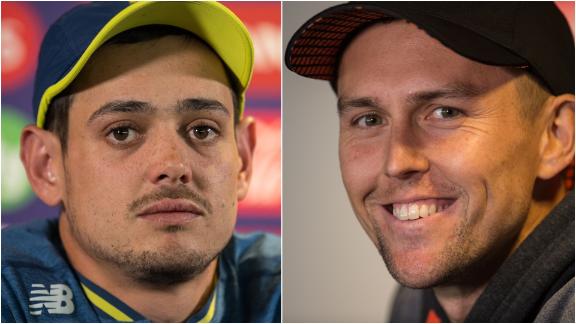 World Cup

World Cup
Swann: England's bowlers lost their way for a while
Graeme Swann says that England's quick bowlers bowled too many short balls as they tried to dismiss Afghanistan.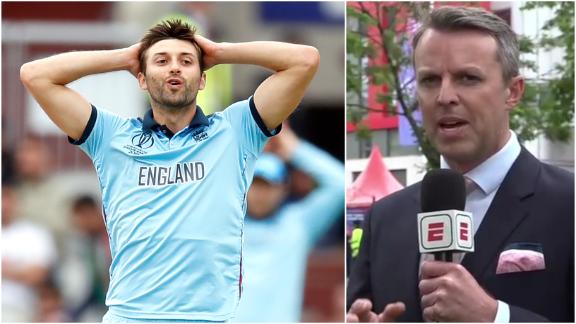 Hashmatullah reaches 50 with a boundary
England v Afghanistan, World Cup 2019, Man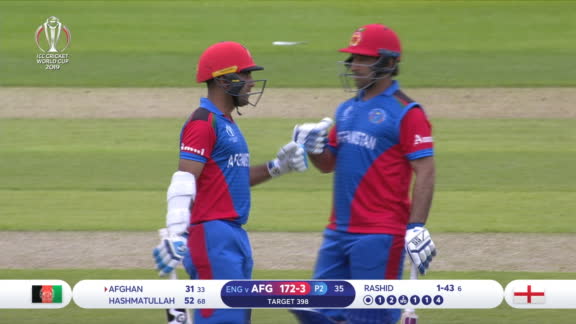 Moeen Alli gets spin even when he isn't bowling
England v Afghanistan, World Cup 2019, Man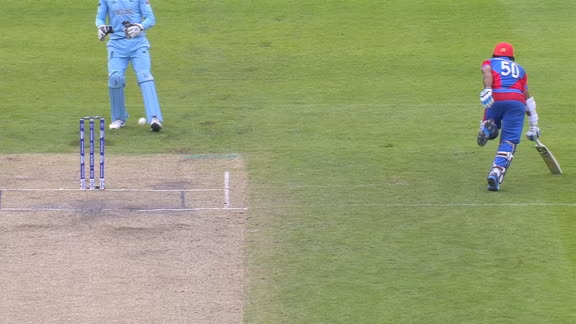 Rahmat falls just short of fifty
England v Afghanistan, World Cup 2019, Man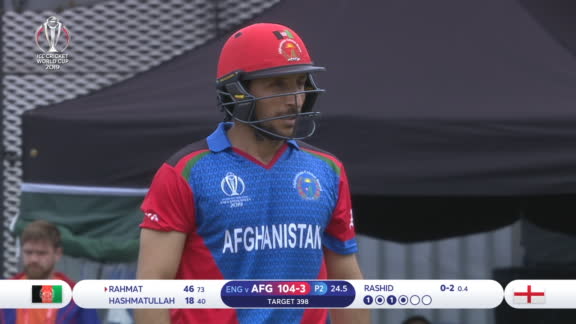 World Cup
All of Morgan's record-breaking 17 sixes
Eoin Morgan hit 17 sixes against Afghanistan to break the ODI record for an innings.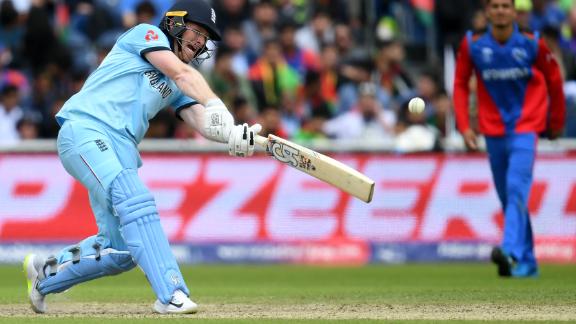 World Cup
Morkel: SA openers will be massively important against NZ
Albie Morkel looks ahead to South Africa's World Cup game against New Zealand on Tuesday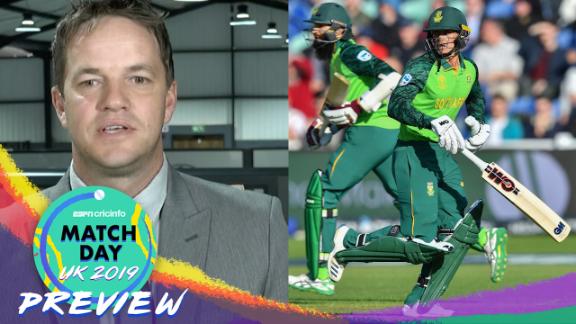 Kartik: Stuff of nightmares for Rashid Khan
Murali Kartik and Graeme Swann look at Rashid Khan's horror day, which saw him go for the most expensive World Cup bowing figures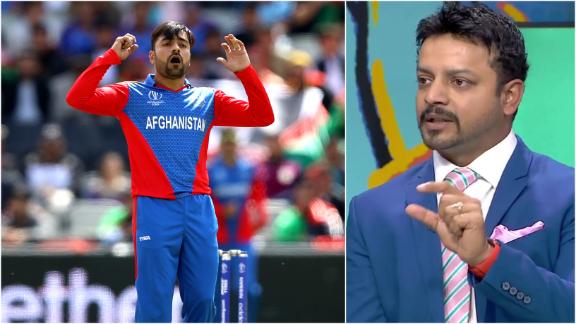 Hussey on Morgan: Some of the best hitting I've seen
Mike Hussey and Graeme Swann praise Eoin Morgan's innings, which saw him break the record for number of sixes in an ODI.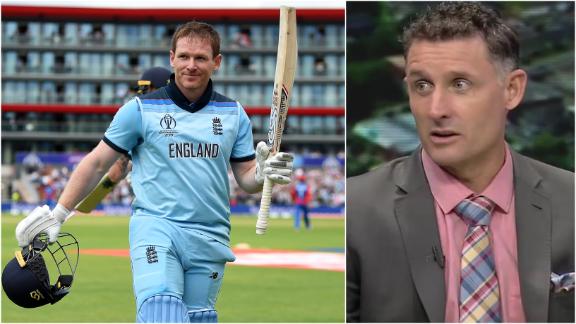 World Cup
Vettori: Nicholls could add depth to the middle order
Daniel Vettori wants Henry Nicholls and Tim Southee in New Zealand's XI for their clash against South Africa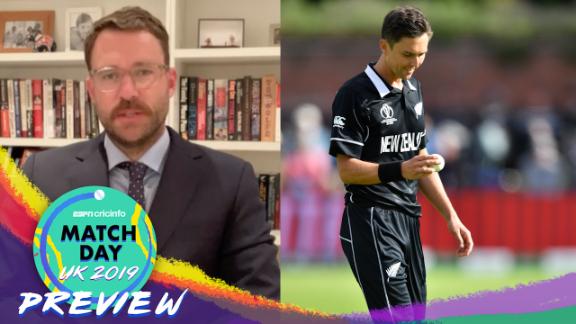 Archer gets early breakthrough as Noor Ali plays on
England v Afghanistan, World Cup 2019, Man